Created: 05 January 2018
Updated: 09 January 2018
Published: 05 January 2018
Written by Native
Hits: 24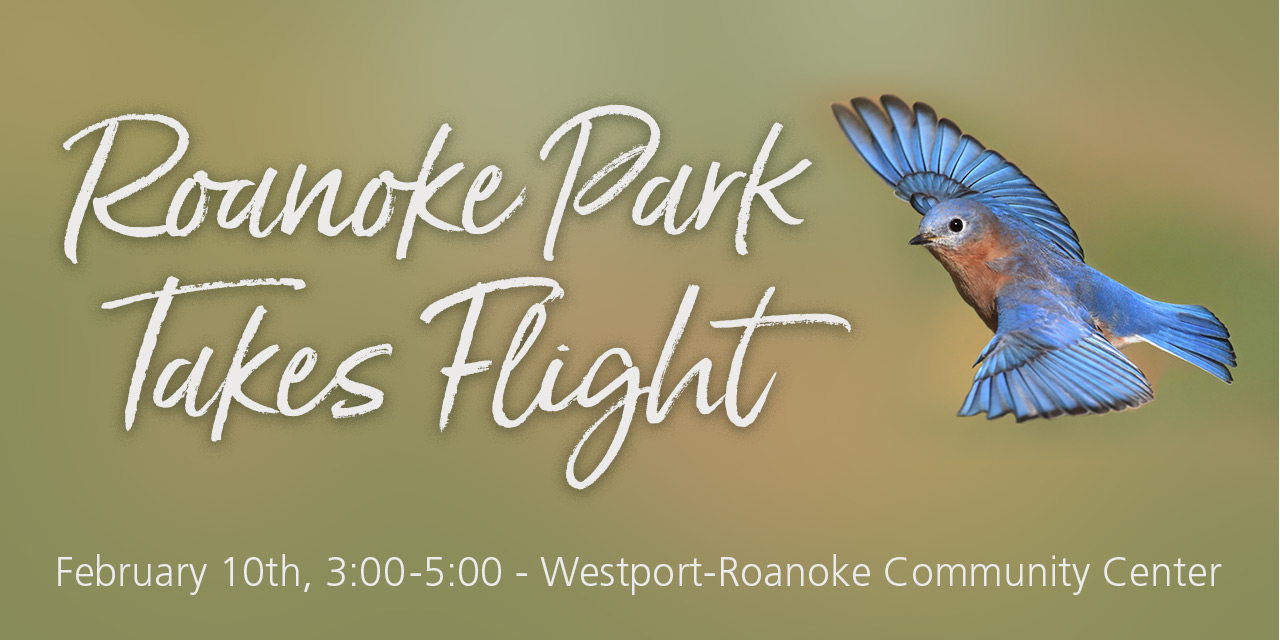 Roanoke Park Takes Flight
Saturday, February 10th, 2018
3:00 pm - 5:00 pm
Westport-Roanoke Community Center
Join us in the community center for an afternoon of conversation and learning about Roanoke Park (with a little fun for the kids you may have in tow.) FREE event, but please RSVP so we can provide refreshments.
Learn about our new Bluebird nesting boxes
Ecological Restoration update including Coleman Spring
Kid project (led by Courtney Watkins)
State of the Park presentation (overview of milestones of the last 7 years + upcoming efforts)
We hope to see you then!

Westport-Roanoke Community Center
3601 Roanoke Rd.
Kansas City, MO 64111