Created: 09 January 2014
Updated: 01 April 2014
Published: 09 January 2014
Written by Native
Hits: 5252
Roanoke Park Playgrounds Brainstorming Session garners immediate RESULTS

Playground Charrette participants enjoying the creative ideas presented during the wrap up session. Click for a blowup.
A message from Rachel Porter (Coleman Highlands) & Lindsay Severns (Roanoke)
Roanoke Park Playgrounds Task Force:
The Playgrounds Brainstorming Session was a great success. Nearly 60 interested neighbors and park fans attended the charrette on January 18th at the Westport Roanoke Community Center. Parks Department head Mark McHenry came, along with landscape architect Heather Runkel and superintendent Forest Decker. Gavin and Dan from Hufft Projects helped facilitate the meeting along with Playgrounds Task Force leaders Rachel Porter and Lindsay Severns.
Did we say Results?
We're happy to announce that Parks and Rec has given the charrette exercise some instant feedback in the form of directing new playground equipment to be installed this spring in Roanoke Park! It will replace the oldest play equipment which is by the tennis courts.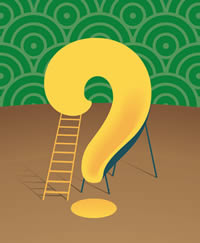 We are assured that accepting this equipment for the tennis court location will not affect future funding for a re-imagined Karnes location playground. We heard you loud and clear and we want to make our Karnes site one of great creativity and beauty. We are very grateful for the fast response of Parks and Rec by giving Roanoke Park new equipment to serve our 2 - 12 population. It will be something our kids can play on this spring/summer! We have tentatively been slated for some funding for Karnes and we will update you when we have more information.
Have more to add or want to be involved? Contact Rachel and Lindsay: This email address is being protected from spambots. You need JavaScript enabled to view it.
How do you see yourself using Roanoke Park's playgrounds in the future?
This question was asked at the brainstorming session and here are the results. Click the image to download a pdf with a bit more info. (Thanks to Hufft Projects for compiling the data and producing the pdf.