Created: 15 May 2015
Updated: 15 March 2016
Published: 16 May 2015
Written by Native
Hits: 4848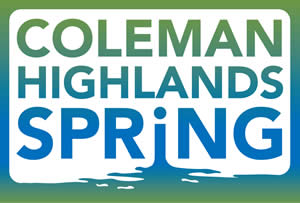 Beautiful and Beneficial Native Plants were planted into the Coleman Spring area!
Thanks to volunteers from Black & Veatch and many neighborhood volunteers.
815 native plants were planted May 16, 2015. These plants were purchased with funds from a Missouri Department of Conservation grant and generous donors.
Click for a pdf of the 2015 Spring Area Planting Plan (2.5mb)We had a very successful planting event involving neighborhood volunteers and a crew of 11 from Black & Veatch who were volunteering through Christmas in October. We managed to get the plants in the ground between the series of large rain events we've experienced this spring. Park naturalist Chris DeLong had siphoned out the pool for 35 hours straight leading up to the Saturday morning planting, removing close to 3,000 gallons. This allowed the volunteers to plant without the aid of rubber boots in most areas. Another heavy rain came the night after planting, totaling 2.5" at the site, raising the water level back up. The wet weather continued through the summer, allowing the plantings to establish very effectively without supplemental care.
This is a big milestone in the plan to improve the Coleman Highlands Spring. During the 2014-2015 winter, KCMO Parks dug the frog pond and placed the stone (donated by Kissick Construction) and built the berm. New grass was seeded on the berm and has established over 2015. See this Coleman Spring article for the full story of the plans for the area and Coleman Spring Restoration 2015-2016 for more recent developments.
Park users are starting to make the wetland pool part of their route walking through the park visiting either from the south, or the north via the Bindle Byway trail and new trail connection. They have reported enjoying seeing the wildlife and checking on the progress of the growing plants.
Where is this Coleman Highlands Spring anyway? Here's a map link: http://goo.gl/maps/rnrHB